Individual service.
Quality products.
Local service partner.
Your local, independent Dämpferklinik provides suspension service and tuning for all of the big brands.
Our local service partners rely on service kits, tools and support from our main site to carry out suspension maintenance from their workshops. As a customer you have a personal contact for advice and questions from a bike shop you can trust. You can be sure: your mtb is in good hands.
Brand and model don't matter.
Your bike does.
We're your point of call for mtb suspension. We are completely independent, and carry out service for suspensions of Fox Racing Shox, RockShox, Specialized, Cane Creek, BOS Suspension, X-Fusion, Manitou oder Marzocchi. For other brands, get in touch.
With over 120 different service kits for forks and shocks your local Dämpferklinik offers suspension services for almost all brands and models.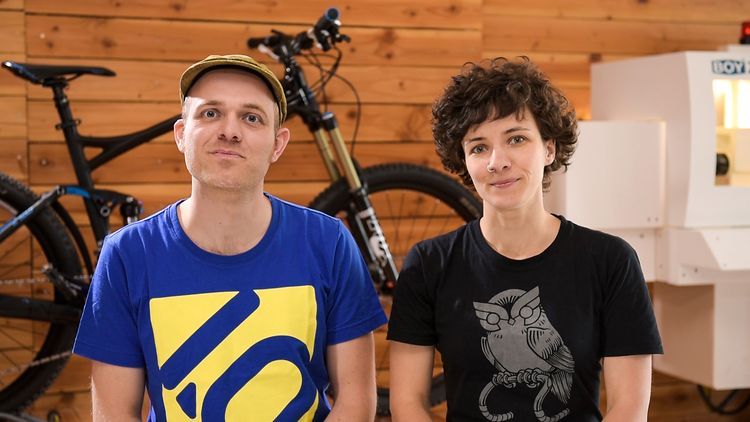 Heads of Dämpferklinik
Eight years of professional suspension service experience.
Suspension Service
For all mountainbike suspensions.
Mountainbike fork and shock maintenance.
Local service partner work with service kits, tools and support of Dämpferklinik.
Independent
Service for models of various brands.
Advanced
Local expert know-how.
Easy
A fast suspension service at a fair price
Customer Support
Experienced, individual, local consultation
Dämpferklinik main site
Our main site in Tübingen, Germany, has everything under one roof.
A development and production workshop, service center and shop with personal customer contact. Here, we're always developing and constructing new tools and kits for the benefit of our service partners. We have all the necessary machines and a vast stock of seals allowing us to carry out all our work on site. The complete production of the Sentinel Seals is carried out on site, too, which means we can respond to requests quickly. We have complete local quality control and on-site-production which means we're flexible and independent.
These benefits are your benefits. Fair prices for professional suspension service and a high-end product with quality control – all under one roof.